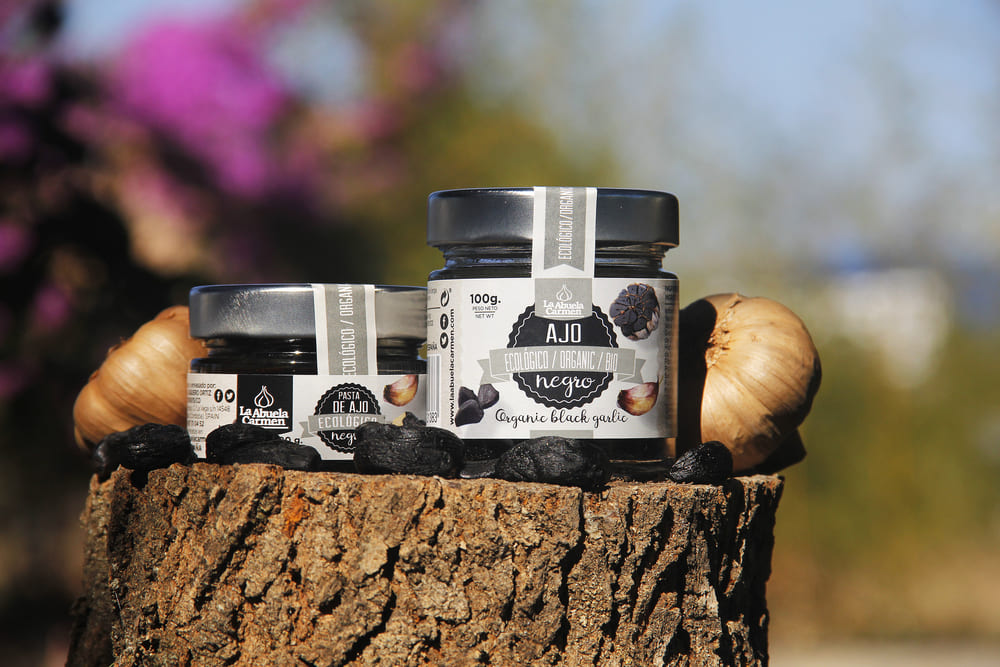 Black Garlic Producers
At La Abuela Carmen, we have our own crops to guarantee the best production of black garlic in Spain. We control its traceability from the seed and the crop of fresh garlic to its later harvest, production and sale, committing ourselves to being present at every phase to get the best results.
We are the first producers of black garlic in Europe and we use first-class garlic from our land to offer you local products. Our aim has always been to get the most out of the properties of this natural product and to multiply its nutritional benefits.
The natural maturing process that we use at the La Abuela Carmen facilities has made us the black garlic producers of reference in Spain. We do not add additives or preservatives so that you can enjoy its culinary properties without changing its unique flavour and original essence.
Nutritional Information
Energetic value
780 kJ / 184 kcal
We are global distributors of black garlic
If you are looking for first-class black garlic and a company committed to food safety, La Abuela Carmen offers you the best guarantees.
As a producer and distributor of black garlic, we rely on our own crops to assure us that the raw material shall be optimum for the entire year, to cover all the needs without time or geographic limits. Our extensive experience in all the phases that our products go through has enabled us to invest in R+D and include the latest machinery without losing the family tradition of the company.
The result is real food black garlic with a mix of perfect sweet and acid contrasts that removes its original burning aftertaste. A taste that doesn't leave anyone indifferent, accompanied by a creamy texture and an explosive, perfect colour, both for consuming raw, spread or as a key ingredient in any type of dish or dessert, condiment or dressing.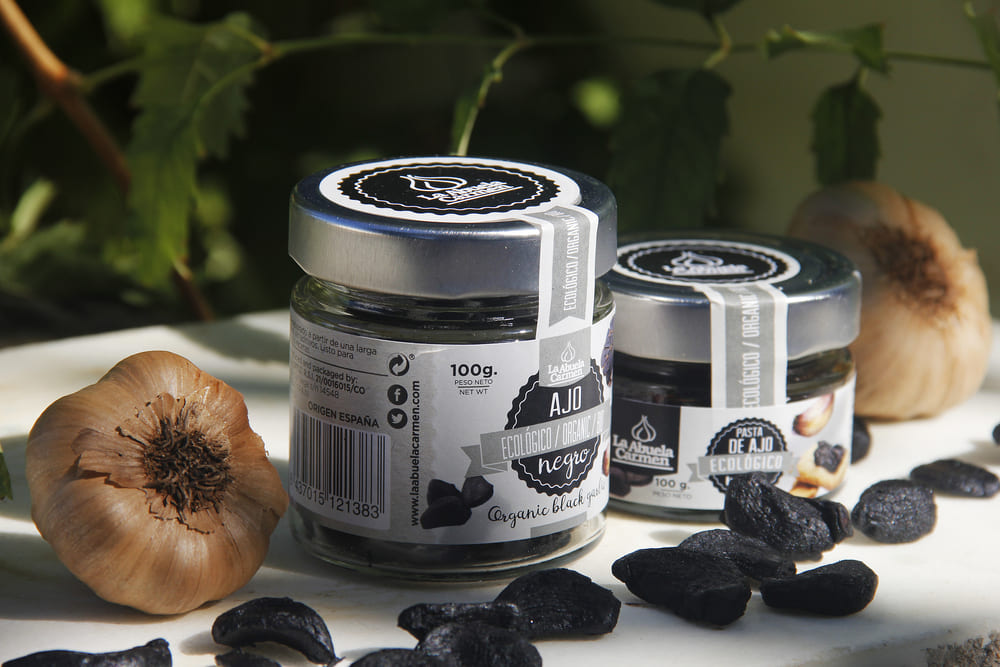 We export black garlic from Montalbán
At La Abuela Carmen, we offer a personalised service throughout the year and we adapt to the needs of our customers to cover the export of black garlic requested at a global level.
This superfood contains 90% of the amino acids that the human body needs and 100% of the 8 essential ones. Therefore, at our black garlic business in Montalbán we have decided to make the most of the high-quality fresh garlic that we produce and export it to all the corners of the world, consolidating ourselves as local black garlic providers of reference.