Manuel Vaquero has dedicated his entire life to the growing and commercialisation of garlic in his hometown of Montalbán de Córdoba, in the heart of Andalusia. At the beginning of the 90s, he, a tireless traveller with a restless nature, was thinking about doing something unique with his traditional business dedicated to garlic growing; in addition to modernising and professionalising it, he named it La Abuela Carmen, which displays the generational and family nature of the company.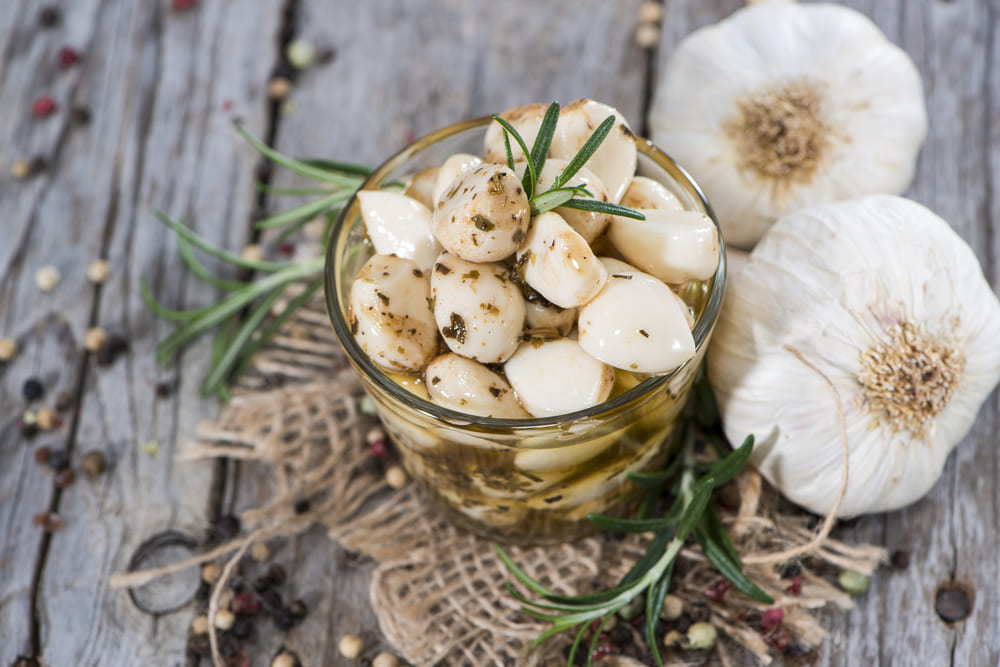 1990
DEVELOPING THE IDEA
The strength of the business is the countryside which provides the product. This is the purpose that outlines the company's path. He treats the passion for traditional growth with care, as well as including an important technological nuance from the beginning.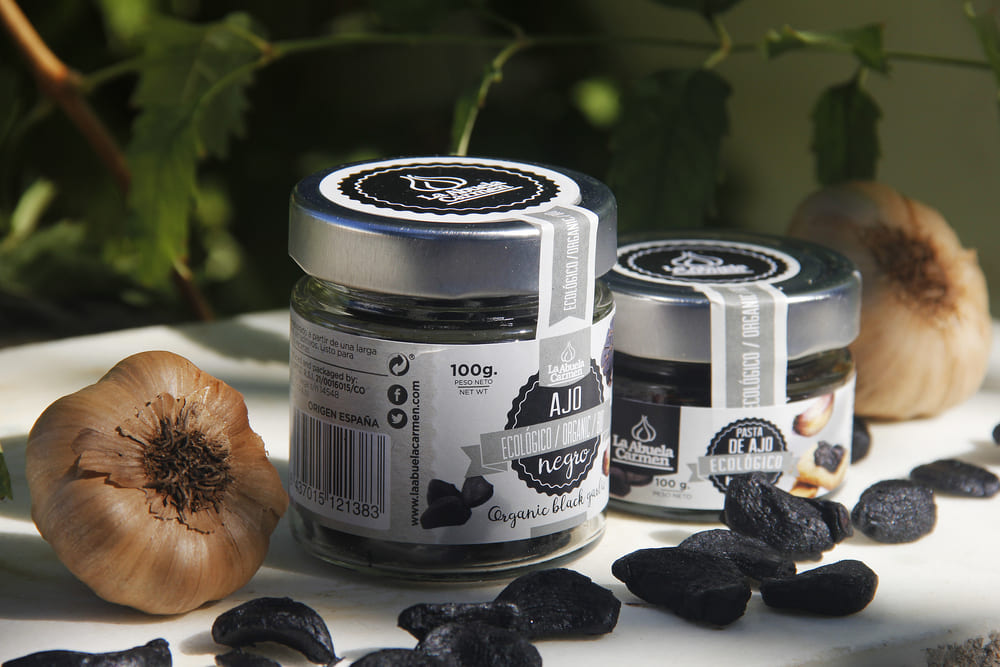 1999
ECOLOGICAL CERTIFICATION
Our business is committed to quality and protection of the environment. La Abuela Carmen has an ecological certification and it undergoes the most demanding methods to guarantee the production of ecological foodstuffs and the quality of the product throughout each stage of the production chain.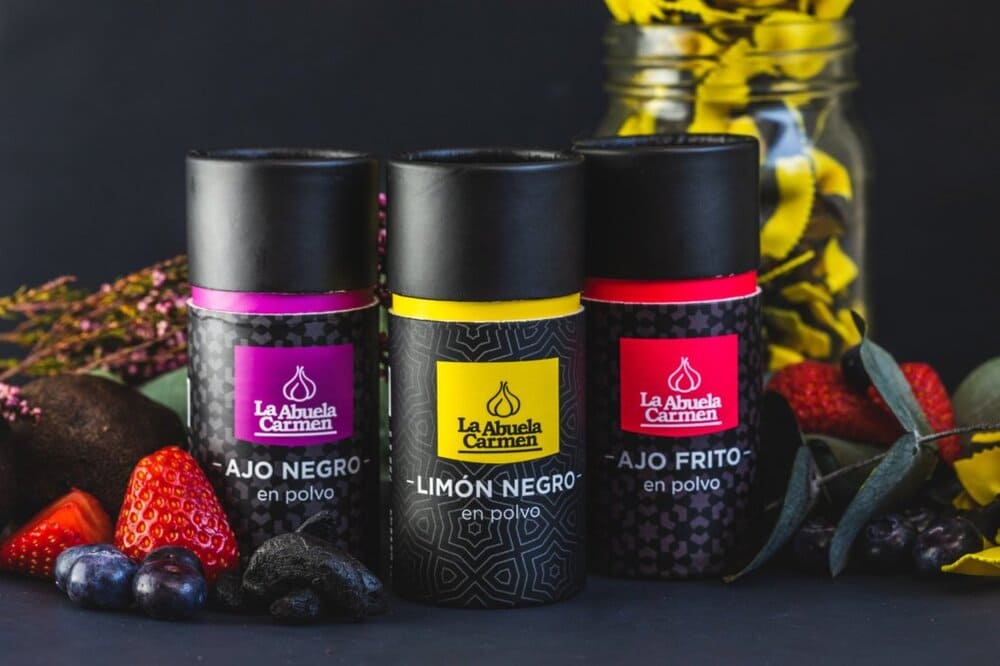 2002
PRODUCTION DIVERSITY
Our garlic thrives in Andalusia. The growing area is located in the realm of the Sierras Subbéticas, Sierra Morena and the Guadalquivir Valley. Our company invests greatly to obtain an important variety in production: Peeled garlic, fried garlic, sliced garlic, chopped garlic, seasoned garlic and garlic paste.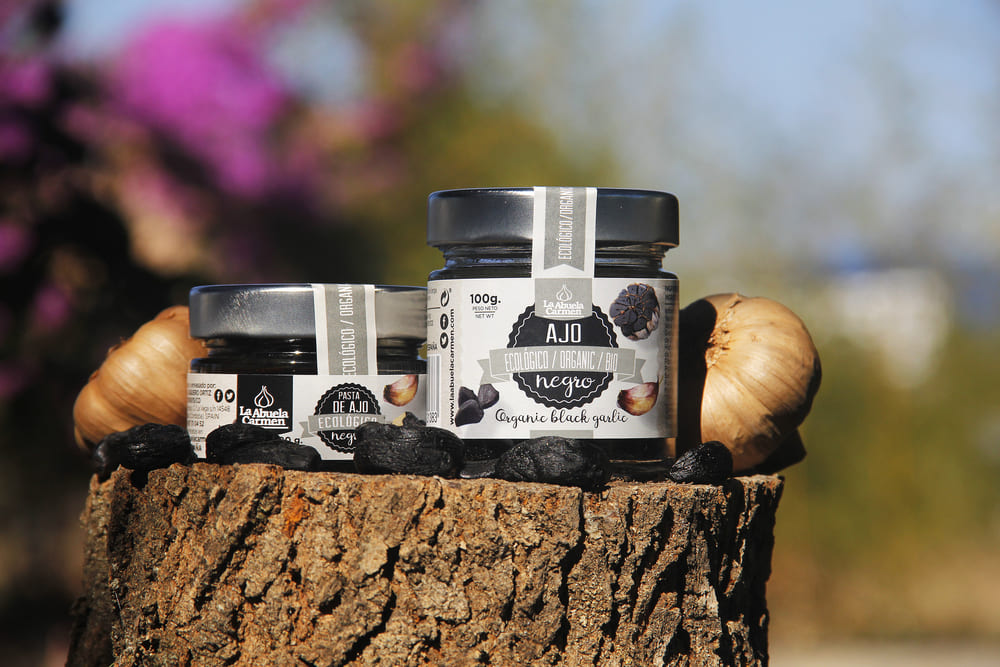 2013
THE BEGINNING OF BLACK GARLIC
From fresh garlic and through a slow process of natural maturing, a mature garlic which is flavoursome and with many healthy properties is obtained. This foodstuff was produced in some areas of Korea and Japan centuries ago. La Abuela Carmen is the first Andalusian company to produce it.
We rely on a team of more than 500 professionals.
These people (more than 500 at harvest time), are those who make the day-to-day business of a company like La Abuela Carmen possible.
The application of the latest technology, an innovative formula that is always tied to the company, also requires the knowledge and work of expert hands to oversee the entire process of preparing our products. It can be said that without the staff, formed mostly by women (from its management team to the manufacturing plants), the company would not exist.
The human touch is essential for running the brand.
Manuel Vaquero Ortiz

(Chief Executive Officer)

Mª Carmen Vaquero Cabello de Alba

(Chief Operating Officer)

Natividad Vaquero Cabello de Alba

(Chief Marketing Officer)

Manuel Vaquero Cabello de Alba

(Chief Technology Officer)

Teresa Jiménez Jiménez

(Head of Processed Production)

José Manuel López Santiago

(Head of Fresh Production)

María Luz Gálvez Cañete

(Management Assistant)

Ana Ruz Salado

(National Logistics)

Elisa Sánchez González

(International Logistics)

Juana Sánchez López

(Quality Control)

Josefa Canero Moreno

(Quality Control)