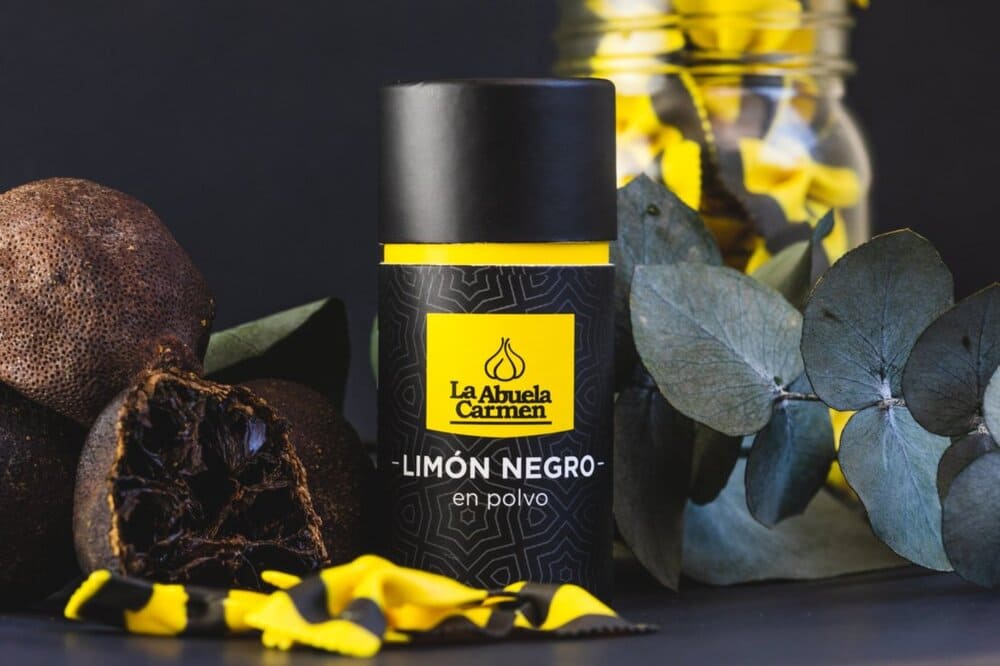 Black Lime
Black lime is obtained through a process of controlled humidity and temperature, by which the fresh Andalusian limes that we use gather all their flavour and mature. Within the Organic range, you can also find this black lime proceeding from national ecological limes. Both have a high amount of fibre, vitamin C and potassium.
This classic ingredient of Persian cuisine, known as "loomi", has also been adopted in other countries of the Middle East and stands out due to its citric and spicy flavour with sour and smoky notes. It is usually used as an ideal seasoning for roasted dishes, stews, rices and sauces, among others, in addition to being perfect for baking due to its citric and exotic notes. You can include black lime in your favourite teas, cocktails and isotonic drinks, enjoying its intense, fresh flavour.
La Abuela Carmen is the only European producer of this foodstuff and you can find it in our shop both whole or in slices as well as a dust with a dispenser.
Nutritional Information
Energetic value
1369 kJ / 323 kcal
Potassium
1149 mg (57 % DRN*)
Vitamin C
233 mg (292 % DRN*)