Nigrum Capsules
We have spent more than 40 years as the business of reference in the black garlic sector and we are the first producer of this foodstuff throughout Europe. Due to our extensive experience in growing black garlic, we are aware of the healthy properties of this product and, therefore, we wanted to express it in our famous nigrum capsules.
The great advantage of our capsules is that, unlike other similar products, its composition is 80% of pure black garlic, with a high anti-oxidant power that makes it the ideal food complement.
At La Abuela Carmen, we worry about offering a quality product. For this reason, all the nutrients are present in it in a natural way. Additionally, our capsules are appropriate for vegans and they do not contain any allergen.
Why Nigrum?
From our own farms.
Proprietary ageing process in our family-owned company.
Completely natural. Without additives.
Allergen free.
Non-GMO.
Non-irradiated.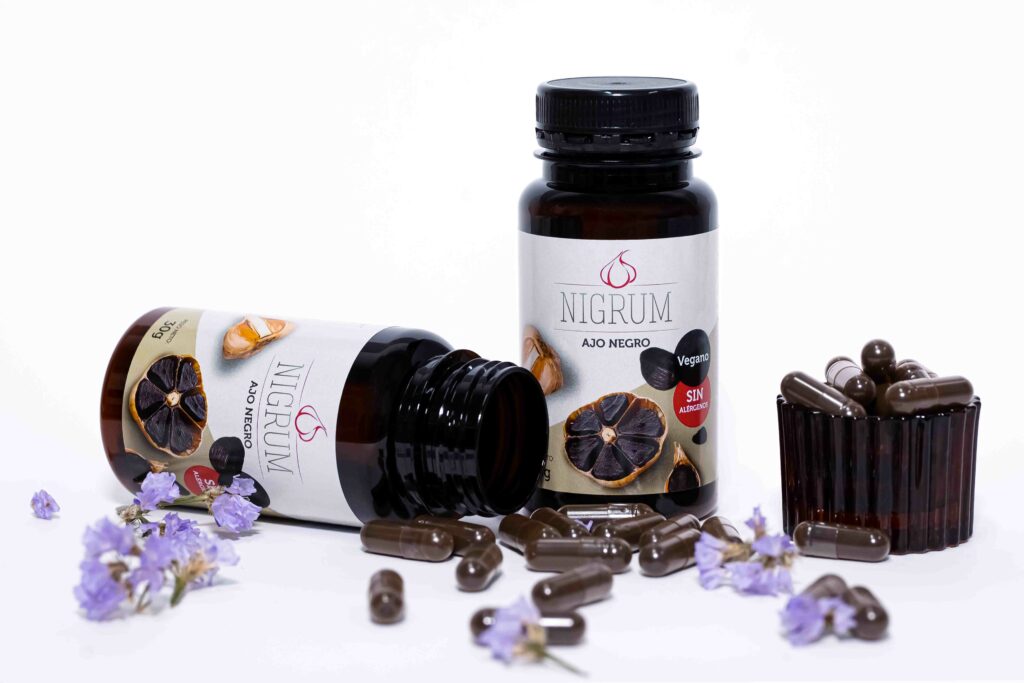 Nutritional Information
Nutritional Information
For 1 capsules
S-alil-cisteína (SAC)
0,72 mg
Vitamin B12
0,5 µg (2,12% DRN)