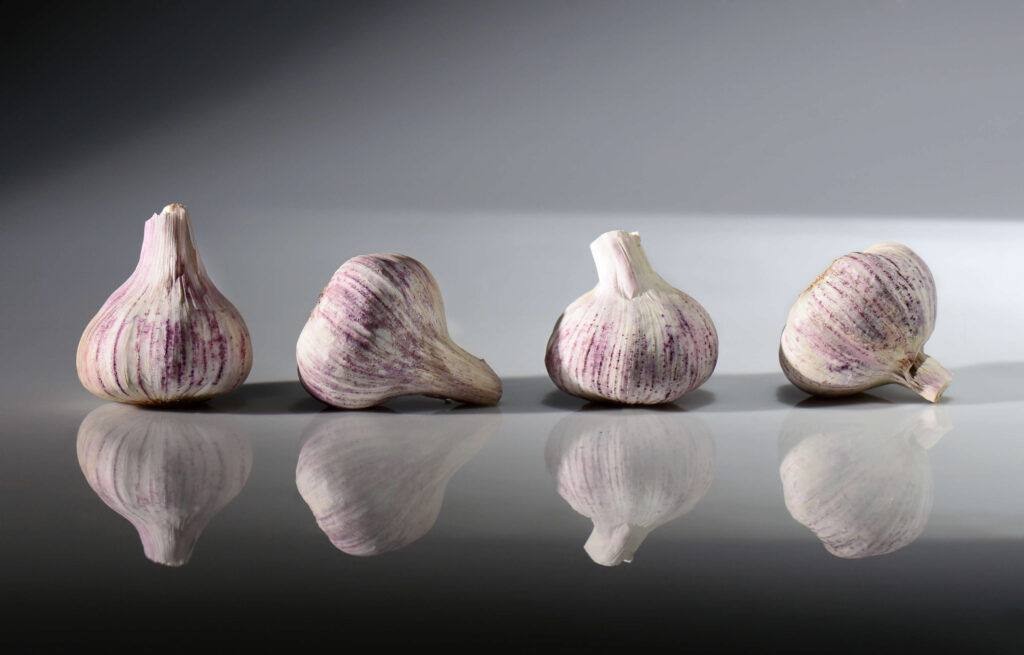 Violet Garlic
Violet spring garlic is first noticed due to its white skin with violet stripes that covers the head and due to the great size of its bulbs and cloves. As well as this, its strong smell and high resistance to humidity are highlights.
At La Abuela Carmen, we have our own crops of violet garlic, one of the most popular garlic varieties both in Spain as well as around the world. This popularity is down to its nutritional wealth and its power to enhance the flavour of cooking and gastronomy. This garlic variety is perfect for all kinds of stews, as well as for the preparation of dishes with fish and seafood. It has a unique fragrance.
Violet spring garlic has many health benefits, due to its anti-oxidant, decongestant and anti-septic power. It gets this name from being gathered during this season, between the months of May to June, while they are grown from September to November.
Nutritional Information
Energetic value
527 kJ / 124 kcal