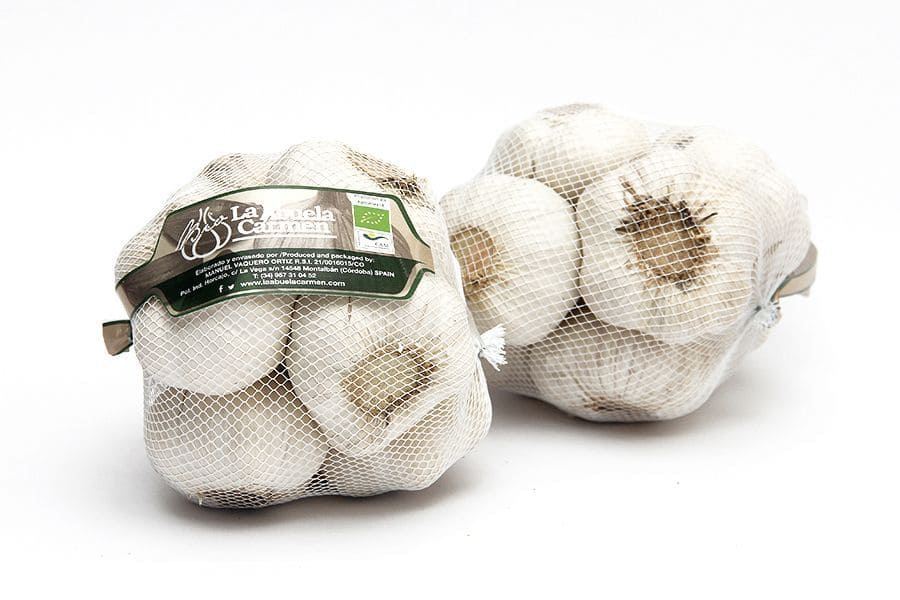 White Garlic
White garlic is the most traditional of the fresh garlic varieties. It has an excellent smooth taste and a lingering aroma that makes it perfect as a flavour enhancer in any recipe.
The variety of white garlic from our own crops at La Abuela Carmen is defined by the great calibre of the bulbs. In the case of white spring garlic, its perfect symmetry is also noteworthy, while in the California white garlic variety, its bulbs are asymmetric. The cloves of the white garlic head are more numerous and meatier than the other types of garlic, in addition to being marked with whitish tones against the parched layers that surround them.
It has numerous health benefits, due to it being an excellent fungicide and bactericide.
White garlic can be eaten fresh, semi-dry or dry. It is very easy to use and blends perfectly with meat, fish and seafood.
Nutritional Information
Energetic value
527 kJ /124 kcal