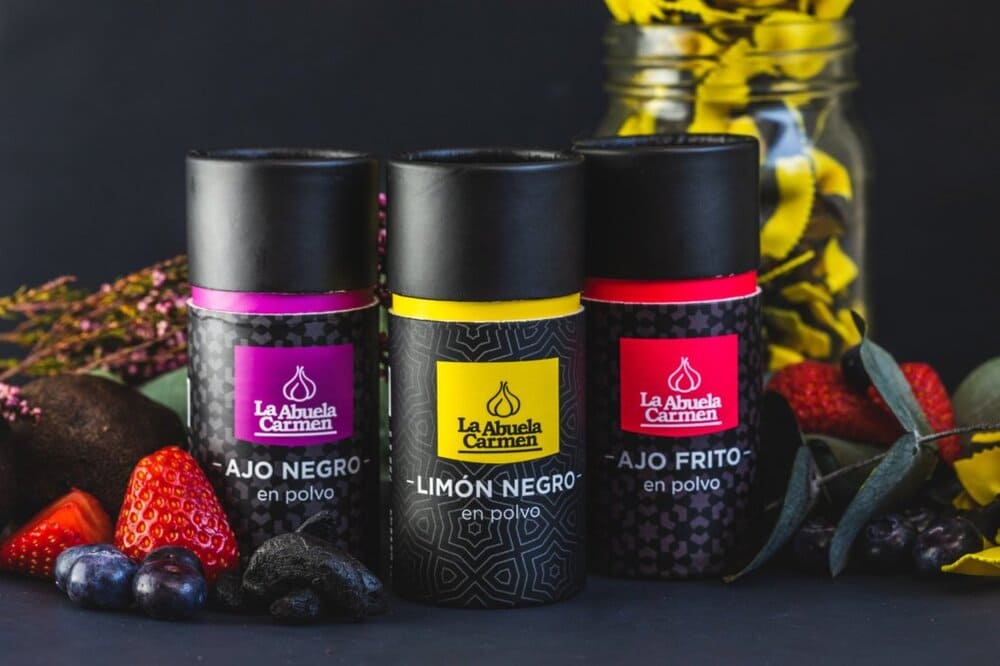 SHOPS AND SUPERMARKETS, LA ABUELA CARMEN IS COMING TO YOUR HOME
The reception of our products (in shops and supermarkets or when bought online from this website), is the important link between our brand and the end consumer.
The culinary and health qualities of Garlic allow us to diversify our important catalogue. The ecological line is a sample of a certified guarantee.
In addition to the numerous varieties of Garlic and Black garlic among, La Abuela Carmen also offers the consumer its exclusive Black Onion, a flavoursome foodstuff, with numerous and very important health properties that have been certified by diverse official health sectors. Together with this foodstuff, the consumers also rely on black limes and mandarins, an ideal condiment for numerous dishes in our gastronomy.
Our consumers also have an important list of recipes that can be made with our products at this website, which is constantly being renewed.
Main products marketed for the supermarket sector
Businesses of the supermarket sector that we work with: