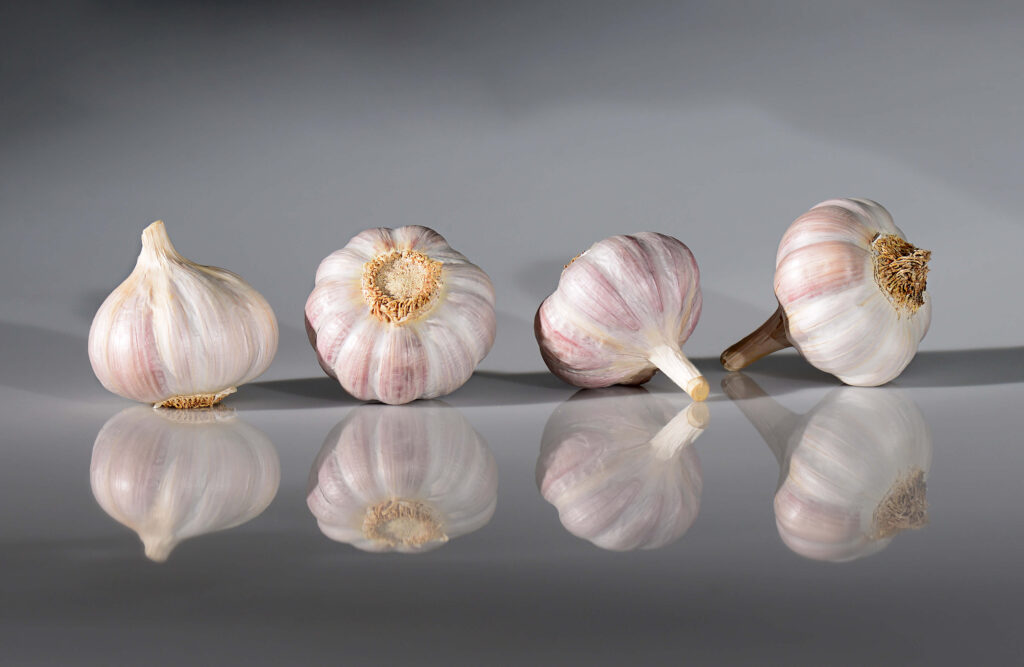 Purple Garlic
Purple garlic is also known as red garlic and has perfectly symmetric bulbs covered with a white outside layer. Additionally, its thick cloves are covered with a pinkish skin that gives it a unique touch.
It is one of the most highly-valued garlic varieties owing to its high quality and a flavour that is more intense than white garlic. It goes great with Mediterranean cuisine and in order to enjoy its benefits, La Abuela Carmen has its own supervised crops to respect the environment.
Purple garlic is not only noted for its unique taste; it also has numerous nutritional benefits. It is a superfood with anti-oxidant and hypoglycaemic effects.
The flavour of purple garlic changes depending on the way you cook it, so if you want to enjoy it with a smooth flavour, you can roast it. If you want its full flavour, it is better to fry it or eat it raw. There are millions of famous recipes and from renowned chefs that use this famous ingredient.
The uses of purple garlic in the kitchen are numerous but we recommend some typical dishes such as garlic bread, garlic soup, ajo blanco or garlic and parsley-based sauces, as well as enjoying its flavour when added to potato omelette, in scrambled eggs and in meat or fish stews.
Nutritional Information
Energetic value
527 kJ /124 kcal