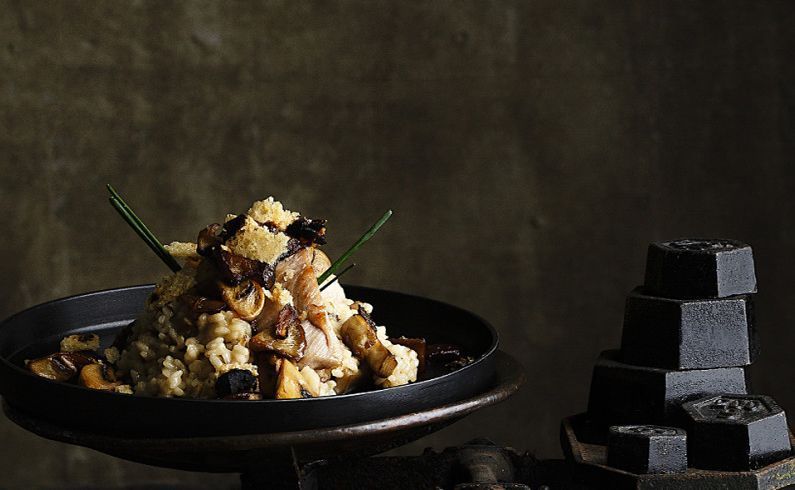 INGREDIENTS: (Serves 4)
400 grams Arborio rice
300 grams wild fresh mushrooms
250 grams Iberico pork from Pedroches Valley
2 cloves black garlic
2 onions
One glass Verdejo wine
40 grams butter
200 grams parmesan
Salt
3 tablespoons extra virgin olive oil
1 litre of chicken stock
METHOD:
Finely chop the onions.
Add the olive oil to the pan you are going to use for the risotto and gently cook the onion with a little salt.
Once the onion is softened, add the chopped mushrooms. Cook gently until the mushrooms are tender.
Add half the cubed pork meat. Once the meat has browned, add the glass of white wine. Once the wine has reduced and caramelised, add the rice.
The secret to a good risotto is adding the stock little by Little, all the while stirring the rice to release the starch. Keep adding and stirring until the rice is cooked.
Add the finely chopped black garlic, parmesan and the butter. Mix until creamy.
Cut the rest of the pork into strips (1cm wide) and fry them with a little rosemary, thyme and salt.
PRESENTATION:
Serve the risotto with the pork strips arranged on top.
* Recipe by Miriam Cozar, Chef