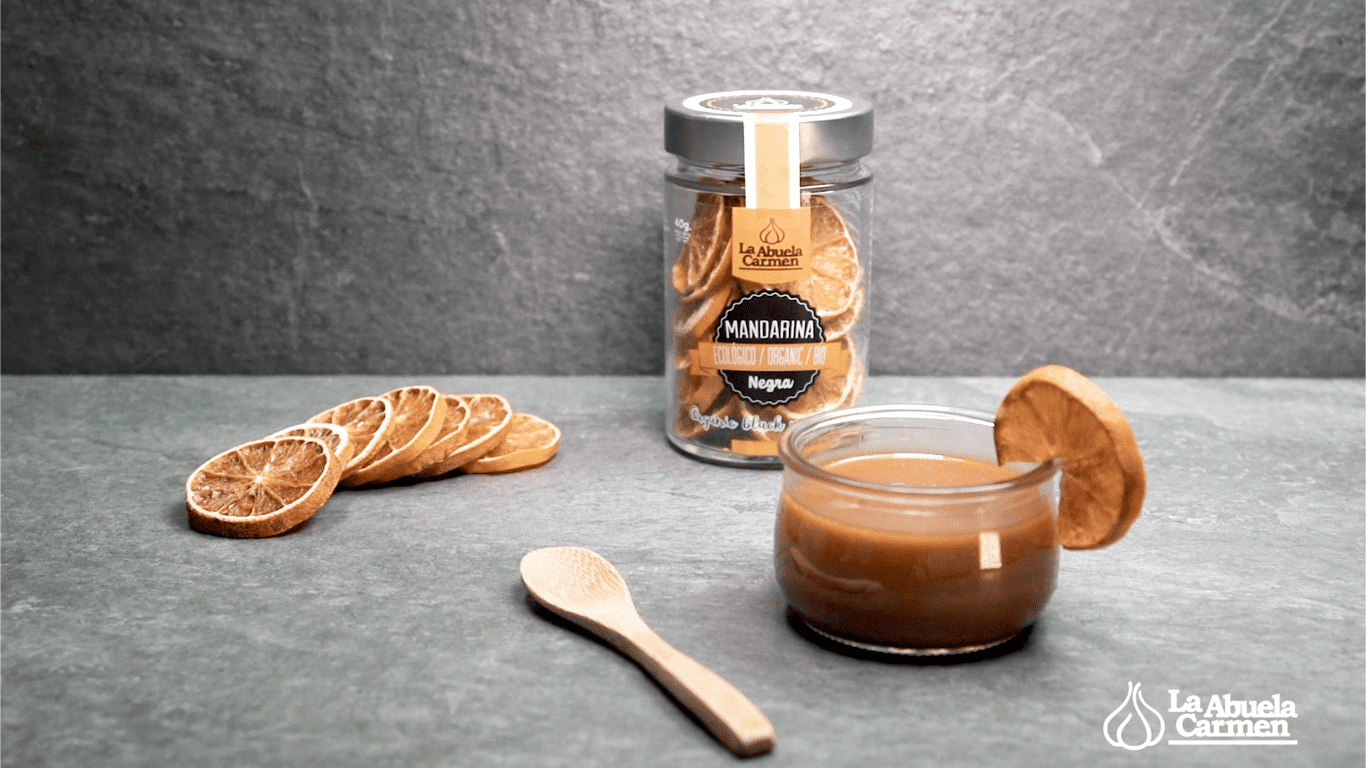 Have you thought about making 2021 a gourmet year? We have. So, we are bringing you a delicious recipe with our black mandarin. Are you feeling daring? Then discover the full potential of this gourmet ingredient.
Toffee can have different textures, so we can make it solid or softer and chewier. This sweet is perfect with all types of desserts, and we can even eat it completely on its own.
INGREDIENTS:
250 g brown sugar
200 ml cream
75 g butter
La Abuela Carmen Organic Black Mandarin Slices
PREPARATION:
Bring the cream and butter to a gentle boil.
Add the black mandarins and simmer to infuse.
Melt the sugar over a low flame to make the toffee.
After it is melted and turns a deep brown colour, turn off the flame and add the black mandarin infusion.
Stir until the mixture thickens.
And… it's ready to serve!
If cooking is one of your passions, give free rein to your creativity with this culinary proposal brought to you by La Abuela Carmen. A perfect dessert for those of us with a big sweet tooth.