Black Onion
La Abuela Carmen's black onion is prepared through a long process of natural maturing of the best varieties, such as reca or shallot. During this, we do not add any additives or preservatives so that you may enjoy a unique product that, due to its maturity, is different from the rest of onions. In the case of our ecological range, we also rely on our own crop, to guarantee that the environment is always respected.
Its nutritional value and its genuine sweet and balsamic taste have earned it praise around the world. Discover this gourmet onion with its typical dark colour and its creamy texture that maintains the peculiar layers of the fresh onion but is much more digestive. What´s more, it has more antioxidants than the white onion.
Try it in your stews, sauces, salads or dressings to give a different and innovative touch that provides sweetness, colour and flavour. Release your imagination and combine it as you wish; you may even have it plain thanks to its exquisite, sweet flavour and get its nutritional properties without the need for adding it to any dish.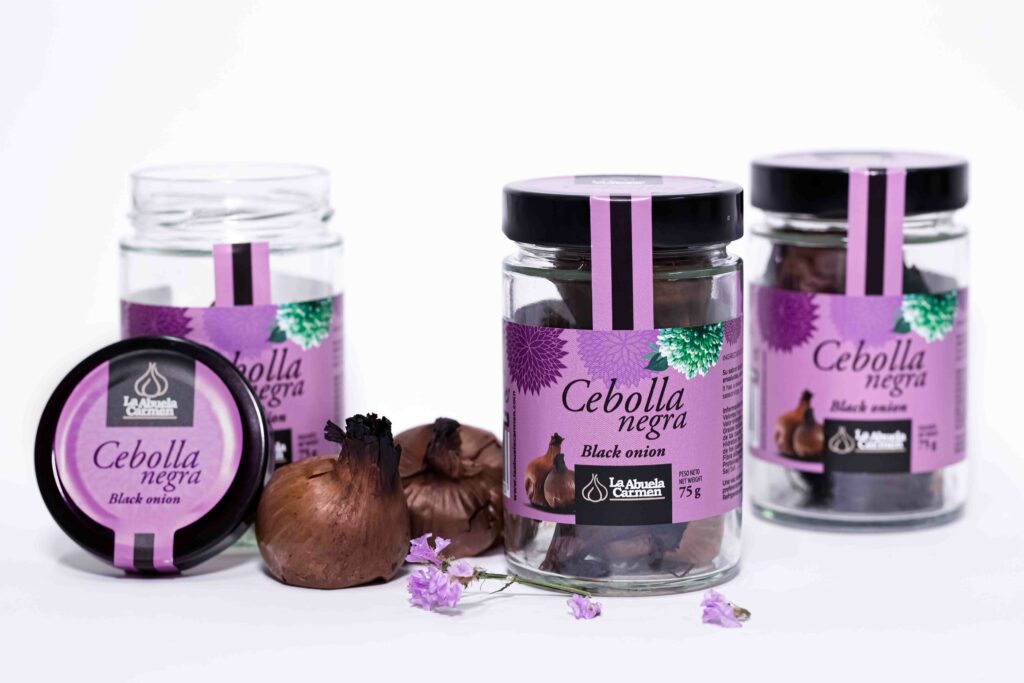 Nutritional Information
Energetic value
90 kJ / 384 kcal