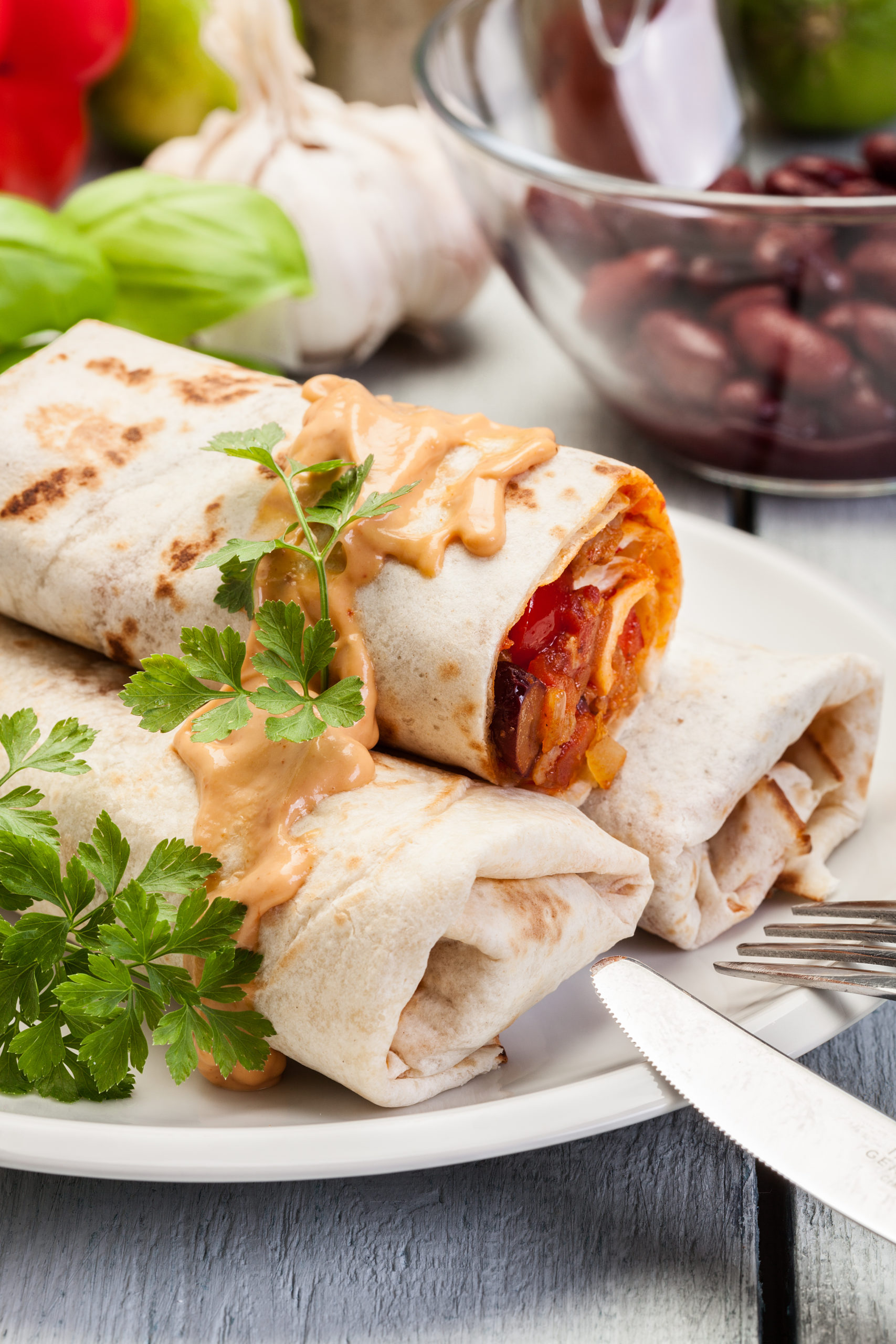 INGREDIENTS:
4 chipotle chillies
1 tsp. cumin
1 tsp. ground oregano
1 pinch of cinnamon
2garlic cloves
1 teaspoon salt
1 lemon or lime, juiced
100 ml olive oil
700 gram chicken
6 tablespoons mayonnaise
8 tortillas
1 red pepper
1 onion
Olive oil
2 avocados
Hydrate the chillies in a bowl with hot water and cover. Let them rest for 20 minutes. Meanwhile, cut the chicken and the vegetables into strips and set aside.
After the chillies are dried, clean them by removing the stem and seeds (leave some seeds for a bit of spice). Put the chillies, cumin, oregano, cinnamon, two garlic cloves and salt into the food processor. Blend. Add the lemon juice and slowly pour in the oil so that it emulsifies.
Set aside a tablespoon of marinade and rub the rest into the chicken, letting it marinate for at least 15 minutes. Mix the other tablespoon of spices into the mayonnaise.
Fry the peppers and onion over low heat with a good drizzle of olive oil and salt. Set aside. Cook the chicken in the same frying pan. Peel and slice the avocados.
Heat the tortillas following the manufacturer's instructions and serve.