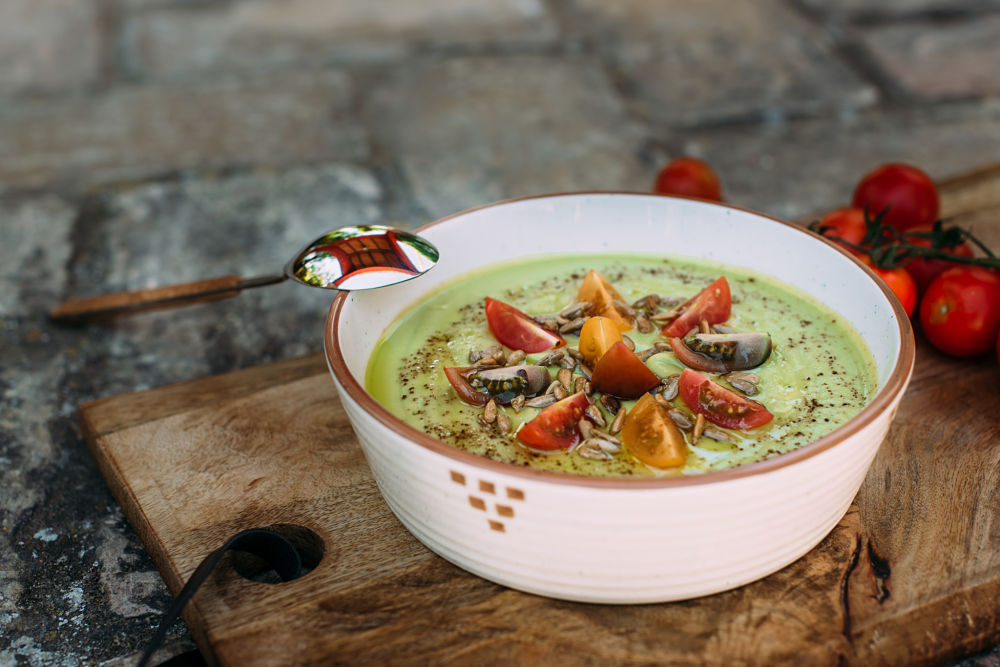 Avocado salmorejo with Black Lime "La Abuela Carmen" is the perfect recipe for the summer.
Ingredients:
Avocado
Cherry tomato
Toasted sunflower seeds
Lime
Black lime
Day-old bread
Olive Oil
Sherry vinegar
Step by step
Use a knife to open an avocado, then remove the pit and use a spoon to remove the flesh.
In a bowl with the avocado, add a bit of lime juice and a bit of loomi juice, first simmered in water and cooled.
Using day-old bread, rehydrate it with olive oil and sherry vinegar.
Add the two mixtures together and blend everything well. You could add a little water from the loomi infusion if you like. Put in the refrigerator to chill.
Pour the chilled soup into bowls, topping each one with toasted sunflower seeds, loomi zest and a quartered cherry tomato.
Enjoy!This recipe is very easy and very tasty with the Black Lime La Abuela Carmen. You can purchase it in our online store.