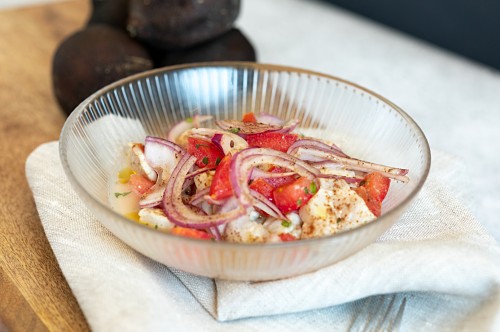 Ceviche is a tipycal recipe from Pacific´s coast countries. The perfect choice for summer.
Ingredients:
Sea bass
Red onion
Lime
Black lime "La Abuela Carmen"
Pomegranate
Coriander
Step by step:
Clean the fish and use the bones and head to make a broth, adding 3 black limes cut in a half. Simmer over low heat, then strain and set aside until it cools.
Grind part of the fish tail, along with the fumet to make the "tiger´s milk".
Cube the fish, add purple onion, the "tiger´s milk", the juice of one lime, and the juice frome one loomi, after first simmering it in water.
To finish, add finely diced coriander, the zest from one loomi, and pomegranate.
Then enjoy!