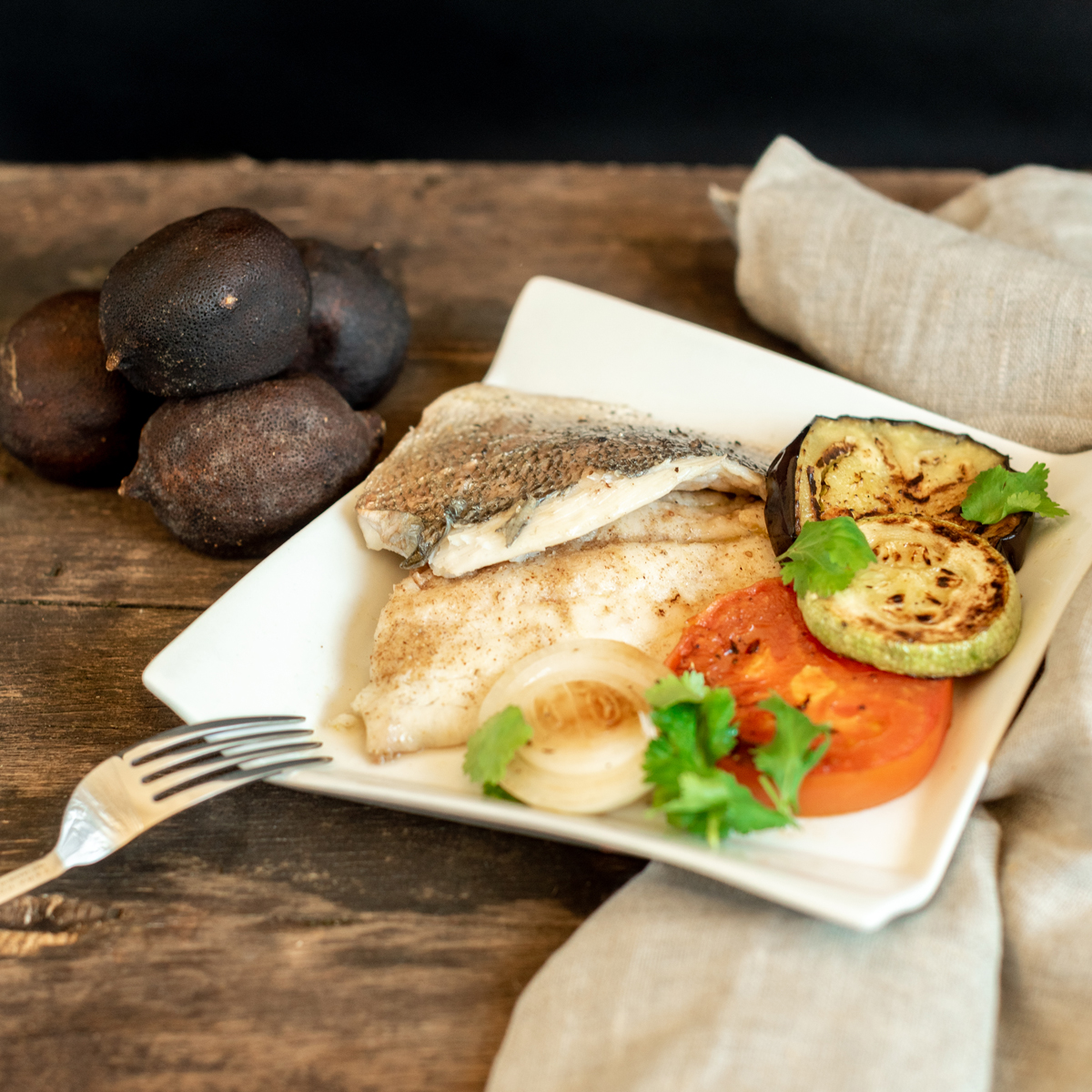 This recipe is easy and quick.
Ingredients:
Gilthead bream
Black lime powder La Abuela Carmen
Courgette
Aubergine
Tomato
Onion
Olive oil
Salt
Step by step:
Chop the vegetables into rounds (2mm thick).
Put onto de grille over high flame until marked on both sides and set aside.
Put the gilthead bream fillets on aluminium foil, fist adding a bit of olive oil. Add salt to taste and sprinkle them with the black lime powder.
Close the foil, making sure it is well sealed, and bake at 180ºC for 10 to 20 minutes.
You´ll know it´s ready when the aluminium foil puffs up.
Time to enjoy this delicious recipe. You can purchase black lime powder "La Abuela Carmen" in our website.