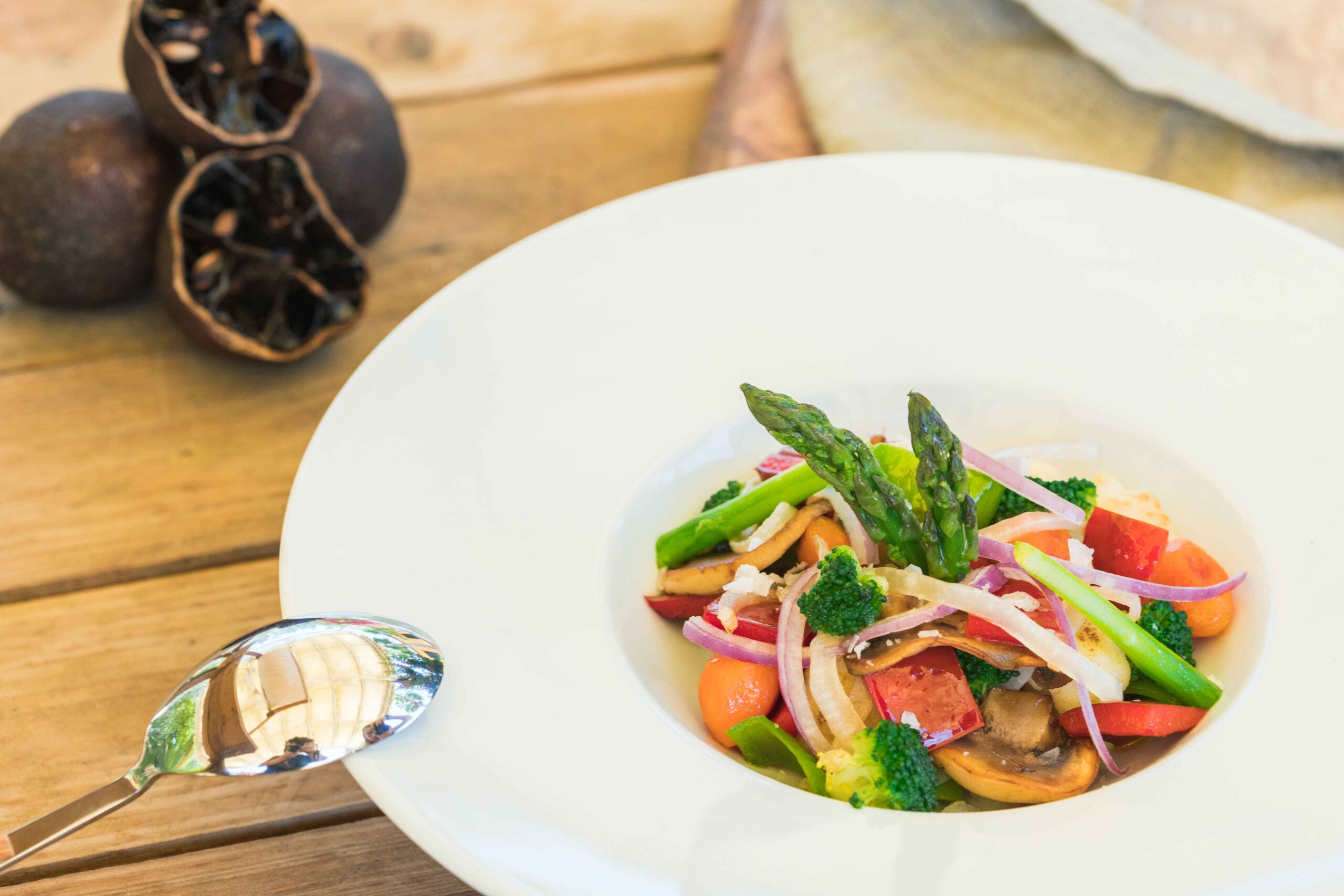 Organic vegetables sautéed with black lime powder.
Ingredients:
Vegetables like asparagus, cauliflower, broccoli…
Onion
Black lime powder
Red bell pepper
Mushrooms
Olive oil
Salt
Step by step:
Heat water in a pot and, when it starts boiling, add the vegetables to blanch them. We recommend using vegetables with different textures and colours, playing around with cooking times.
For example, you could blanch asparagus for 1 minute and cauliflower or broccoli or Romenesco florets for approximately 2-3 minutes.
Cut the onion into thick slices, the red bell pepper into large squares and the mushrooms into quarters.
Put olive oil into a frying pan and, when it's hot, add the vegetables and fry over high heat.
Mix a tablespoon of coffee and a pinch of salt and sprinkle over the vegetables.
This recipe is very easy and very tasty with the Black Lime La Abuela Carmen. You can purchase it in our online store.