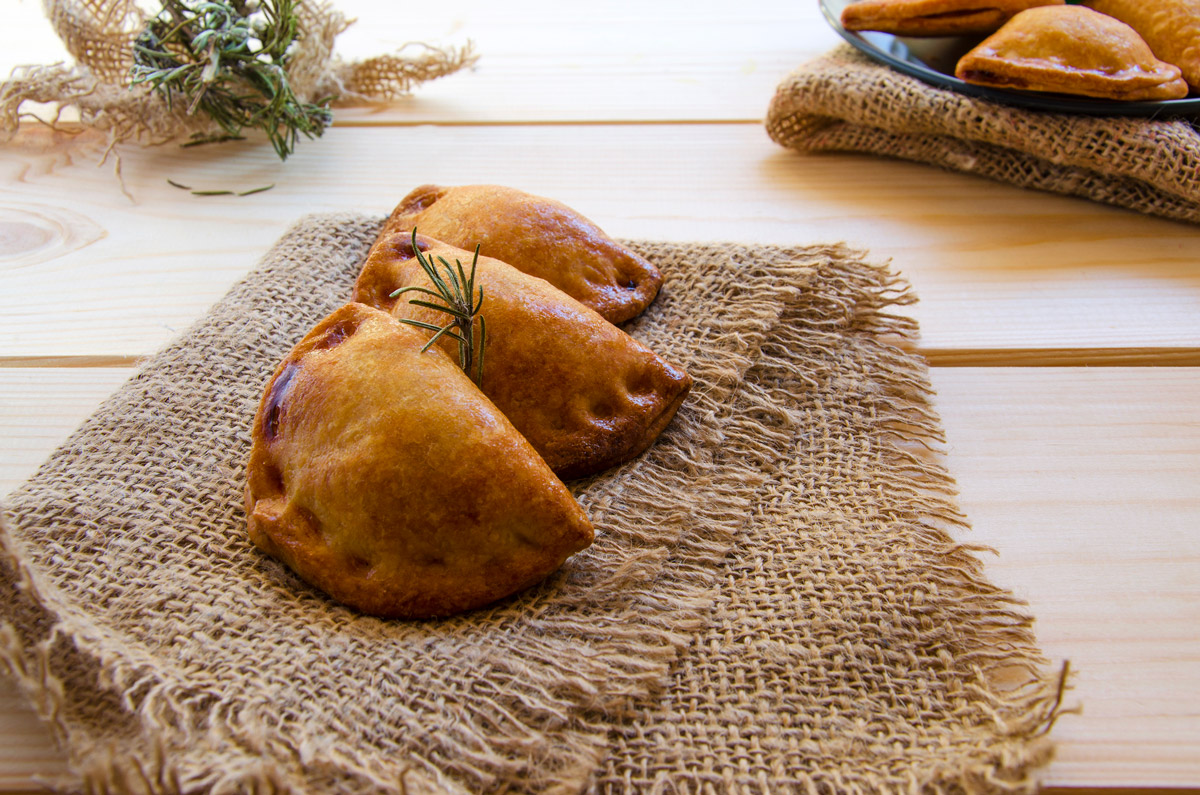 Ingredients:
500gr. Pork tenderloin
1 leek
1 green pepper finely sliced
1 grilled red pepper
1 carrot
6 clove of black garlic
Ground ginger
Ground cumming
200ml. Wine
250ml. Water
Salt
Olive oil
16 empanada disc
Method:
Heat the oil in a large pan, add the bite-sized pieces of pork and fry them until the meat is sealed.
Add the sliced peppers, sliced grilled red peppers, sliced carrots, the ginger, the cumin, the black garlic and the salt, cook them for a few minutes.
Add the wine and let it boil down.
Add the water and again let it boil down.
Remove from heat and leave to cool completely.
Fill the empanadas, seal the edges of each pastry with water and brush the empanadas with beaten egg.
Fry them or bake them, fried empanadas are crispy and bigger, baked empanadas are lighter.