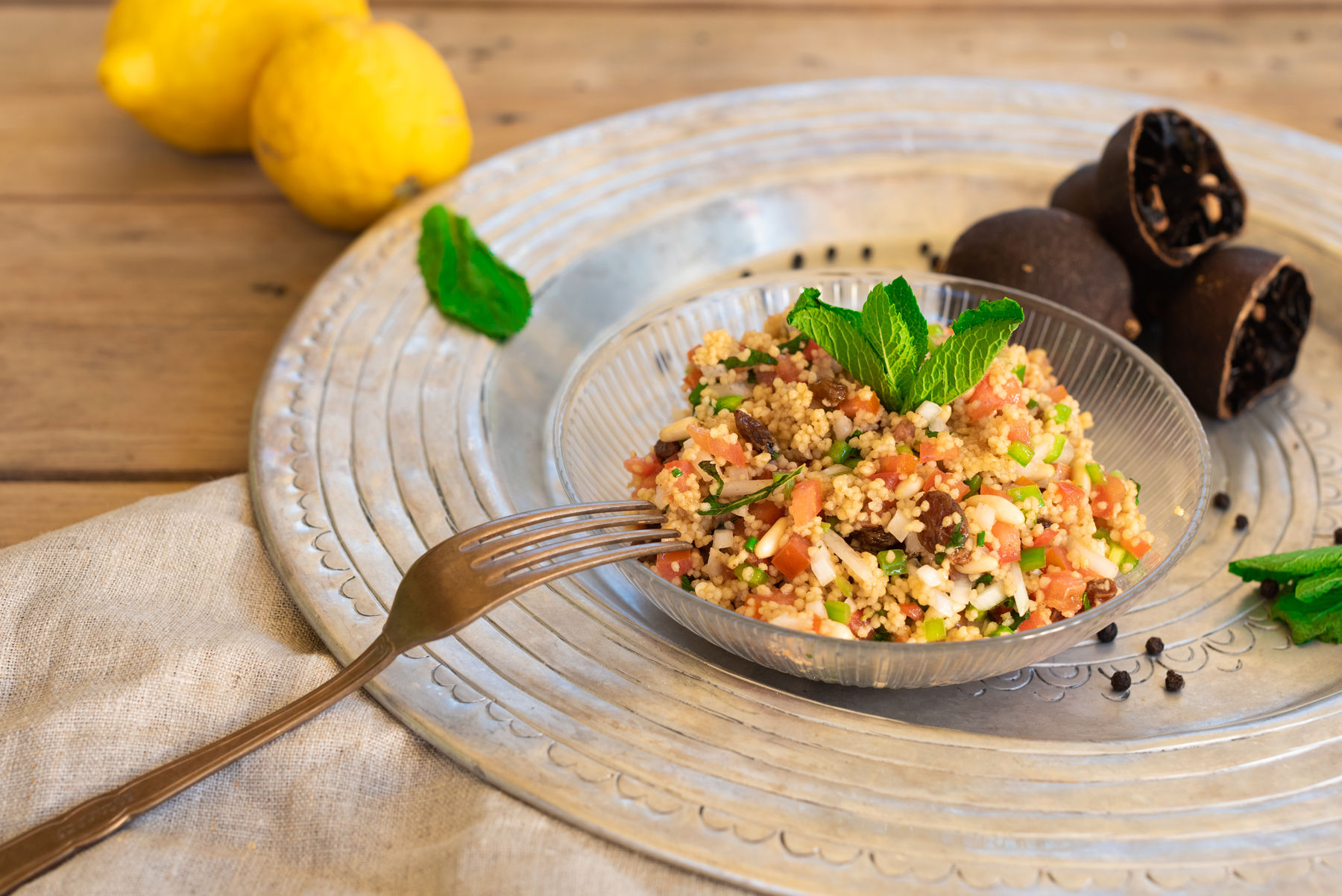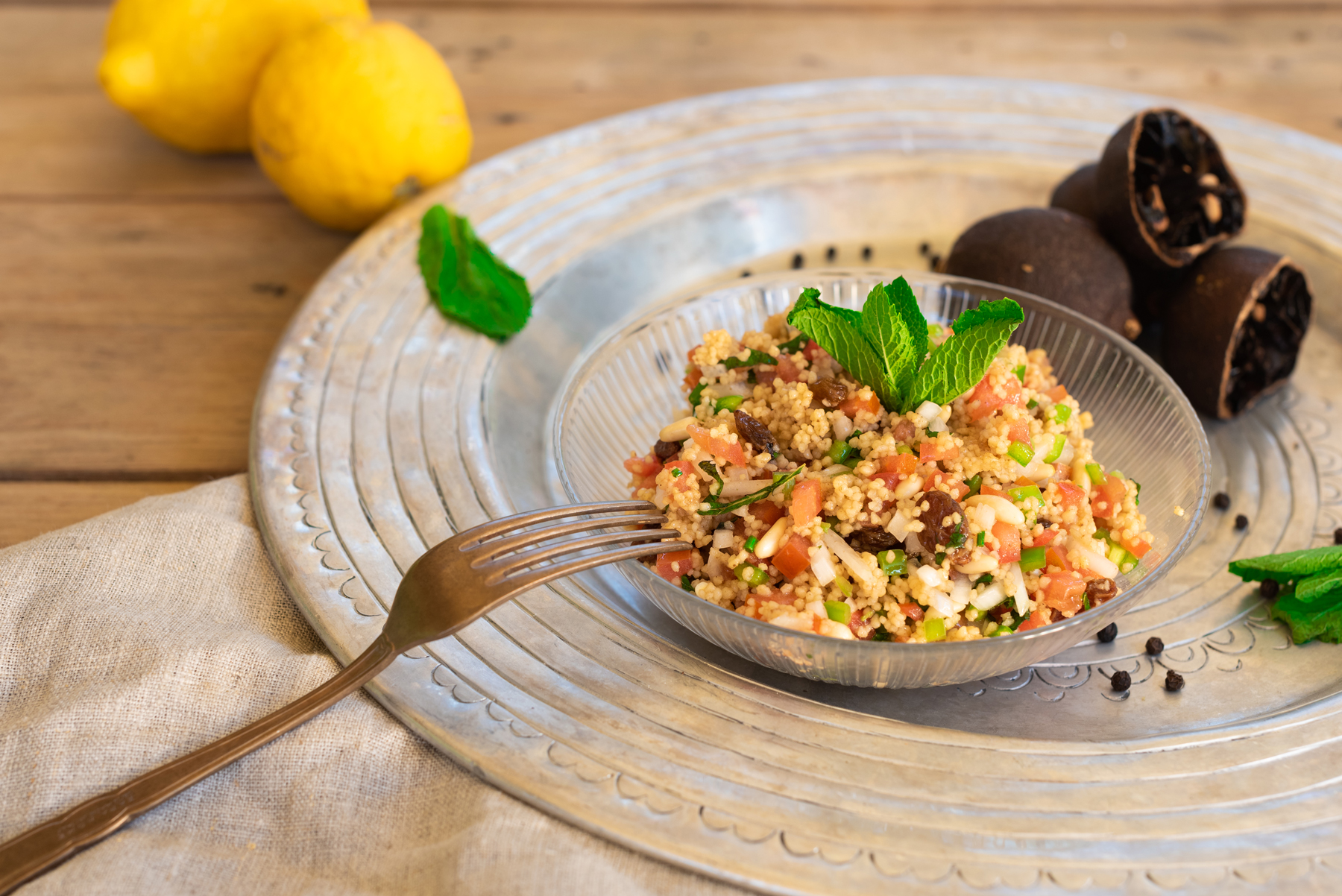 This recipe is easy and quick, the perfect choice for summer.
Ingredients:
Cous cous
Onion
Tomato
Green bell pepper
Pine nut
Lemon juice
EVOO
Raisins
Black lime powder "La Abuela Carmen"
Step by step:
Heat water in a pot, when it starts boiling, add black lime powder and simmer over low heat to make an infusion.
Pour one cup of water into a bowl and one cup of couscous.
Cover it with cling film and leave to rest for 5 minutes.
Meanwhile, dice onion, green bell pepper and tomato, and mix together.
Make a vinaigrette with EVOO, lemon juice, the black lime powder and water mixture, finely chopped mint, raisins and pine nuts.
Mix all the ingredientes well and… Ready!
Enjoy this tasty recipe. You can purchase "La Abuela Carmen" black lime powder in our online store.