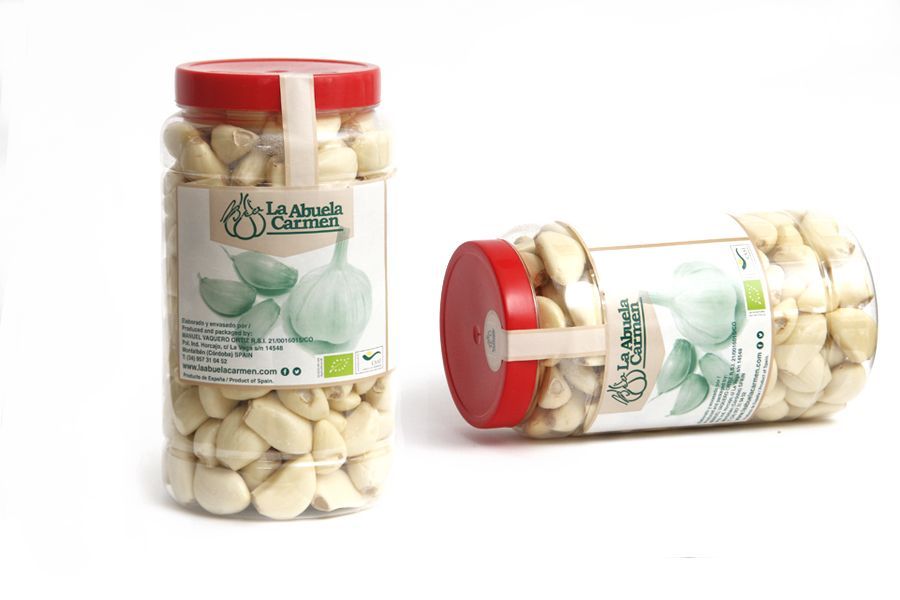 Our freshly peeled ecological garlic is ready to use. It is perfect for sauces, condiments and a wide range of dishes. Especially good for meat processors or conservers and restaurants.
We carefully peel and package the garlic once your order has been placed to ensure maximum freshness.
Available in
Tub: 1 kg.
Bag: 1, 2, 5 or 20 kg.