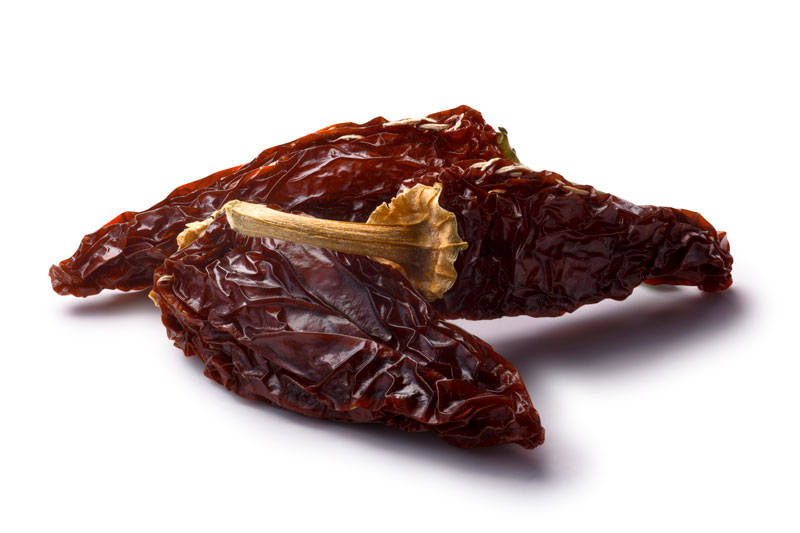 An essential of Mexican cuisine, jalapeños are flavourful and spicy.
We dry and smoke jalapeños grown in Spain at our own facilities, to obtain the famous chipotle chile.
Our chiles have a medium-spicy taste. A large part of capsaicin, the alkaloid that creates spiciness, is concentrated in the ribs and seeds of the fruit, so you only need to remove them if you would like to lessen the spicy effect.
A regular ingredient in moles and other Mexican dishes, it adds taste to endless sauces and is perfect for seasoning stews. It can be soaked and then used in your recipes, or also just added directly when cooking with liquids.
Sold two ways: Dried, dried and smoked (chipotle).
500 grams bag