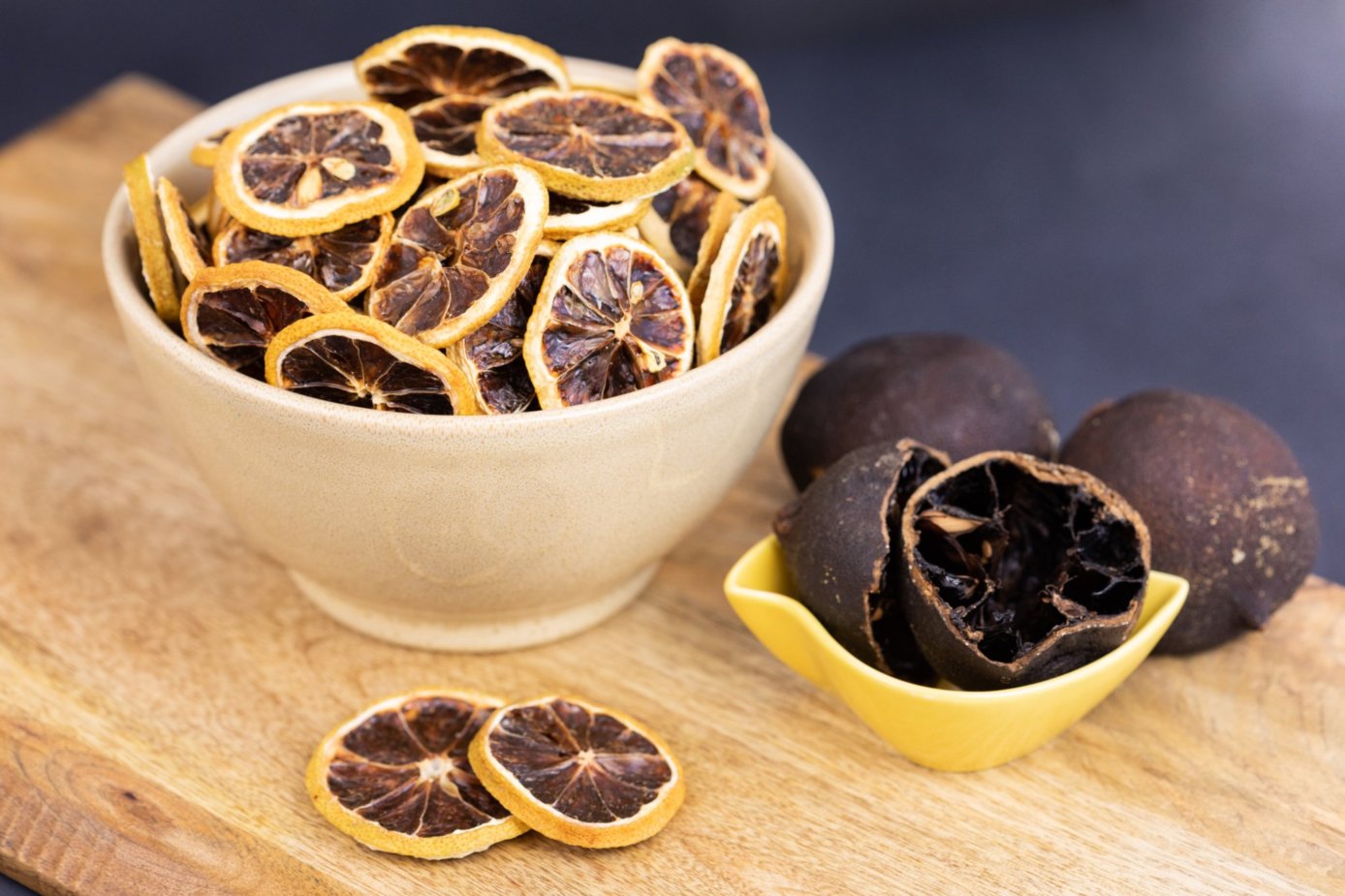 Black lime is a classic ingredient in Middle Eastern cuisine. Also called loomi and dried lime, the black lime has a citrusy flavor that is slightly bitter and spicy. It's ideal for roasts, stews or sauces. It adds a different touch to mixed drinks and infusions and is perfect for giving cocktails a truly unique savor. In baking, it's perfect in many recipes, providing citrus and exotic notes.
It can be found powdered, sliced or whole. Our organic black lime is produced naturally through a slow process with controlled temperature and humidity in which no ingredient or additive is added.
Some of the nutrients found in lemon are concentrated during the transformation process. Black lemon are high in vitamin C, potassium and fiber. In addition, it has a low fat content.
Sold three ways:
Whole, sliced and powdered
Whole:
Bag: 100, 500 grs. and 10 kilos
Sliced:
Glass Jar: 40 grs. and 80 grs.

Bag: 250, 500 grs. and 4 kilos
Powdered:
Glass Jar: 40 grs.

Bag: 1 kilo

Bucket: 2.5 and 8 kilos.
Nutritional Information per 100 g
| | |
| --- | --- |
| Calories | 1047 kJ/251Kcal |
| Fat | 1,7 g |
| of which saturates | 0,4 g |
| Carbohydrates | 34,2 g |
| of which sugars | 7,6 g |
| Dietary fibre | 39 g |
| Protein | 5,3 g |
| Salt | 0,1 g |
| Potassium | 1149 mg (57 % DRV*) |
| Vitamin C | 233 mg (292 % DRV*) |
*DRV: Dietary Reference Values