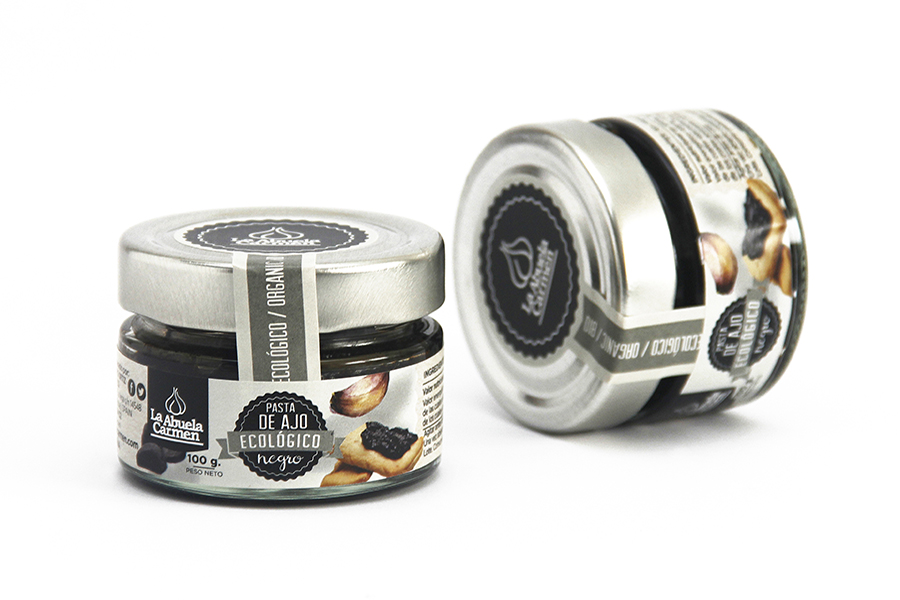 Black garlic paste made from crushed organic garlic black from our own production, with no additives or preservatives. It has a smooth, creamy appearance and is ready to spread, use in any recipe or consume directly.
Available in
Glass Jar: 100 grs. and 1 kg.
Plastic container: 3 kg. and 22 kg.