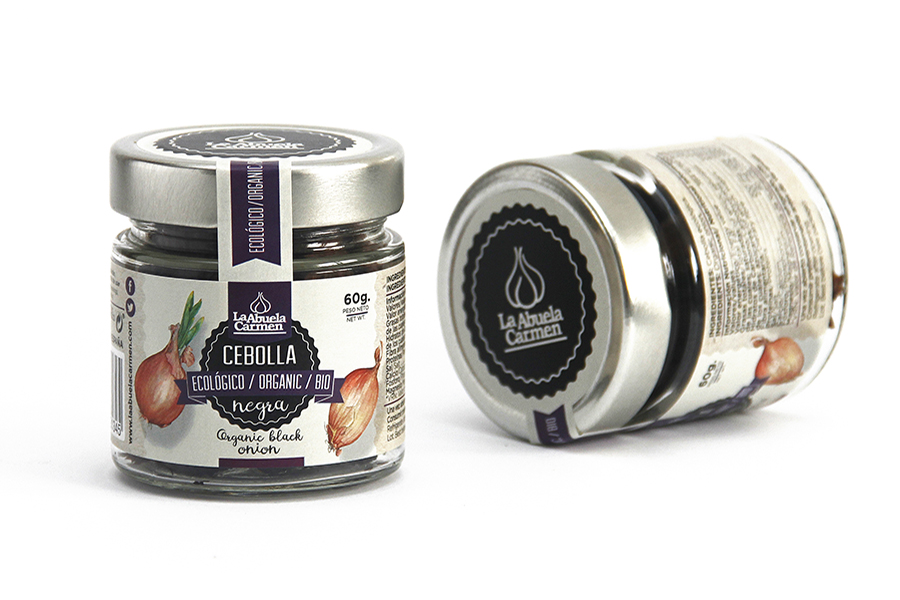 We select only the best onion varieties, like shallots or reca, to produce our Ecological Black Onion. Black onion is made by a natural maturation process. Temperature and humidity levels are strictly controlled and no additives nor conservatives are used. The result is a deliciously sweet onion, with balsamic touches, ideal for use in cooking or as a snack.
Formats of sale.
Glass Jar: 60 grs., 75 grs. or 120 grs.
Plastic bag: 250 grs.