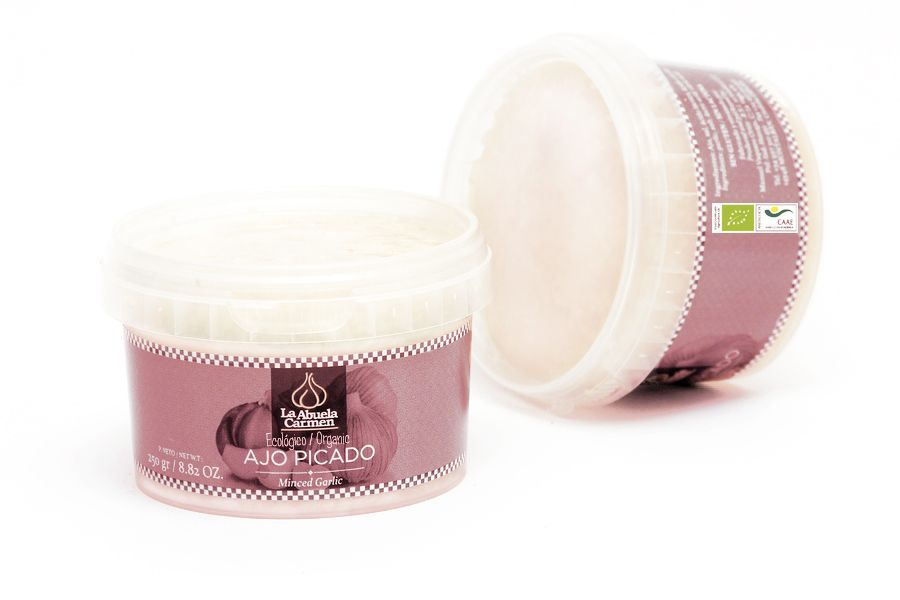 Our chopped or sliced ecological garlic is ready for use in the kitchen. Use it as a base for stir-fried vegetables, fish or meat, or in stews, sauces. Ideal for restaurants.
Made from our home-grown ecological garlic, peeled, sliced or chopped. Conserves all fresh garlic properties.
One teaspoon equals two cloves of garlic.
Available in
Chopped Garlic:

Glass Jar:: 250 grams
Plastic container: 80, 250, 700 grams
Plastic container: 4, 13 or 20 kilos
Sliced Garlic:

Glass Jar: 200 grams
Plastic container: 70, 200, 500 grams
Plastic container: 3, 10 or 14 kilos