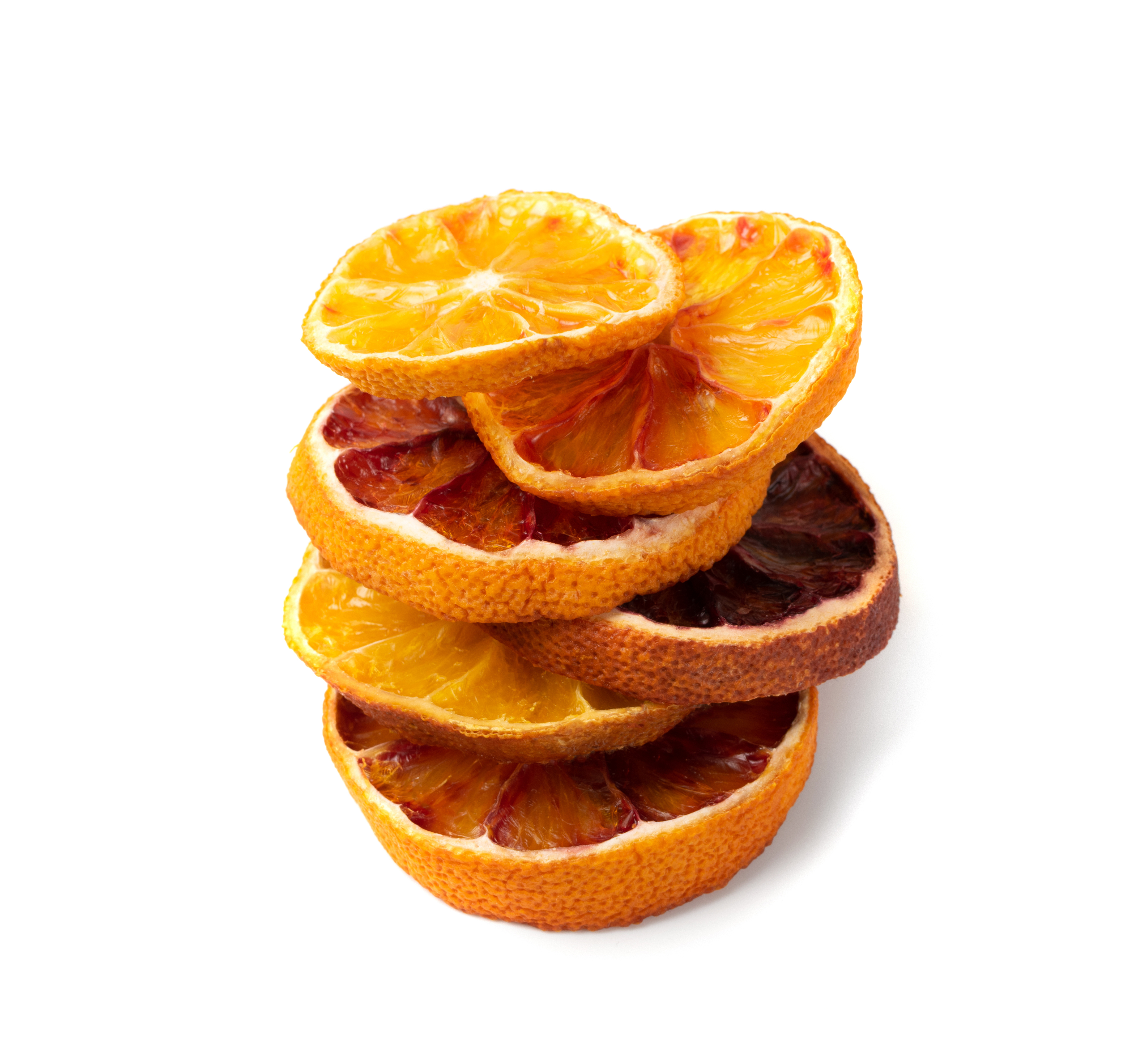 We produce our black mandarin with a slow process with controlled temperature and humidity, and no other ingredients or additives. It has an intense, caramel flavour, with hints of wood and honey.
It adds a different touch to sweet dishes, cocktails and infusions. It's ideal as a garnish and for adding aroma to vermouth and mulled wine.
Some of the nutrients found in mandarin are concentrated during the transformation process. Black mandarin are high in vitamin C, potassium and fiber. In addition, it has a low fat content.
Black mandarin is available as powder or slices.
Available as:
Slices:
Bag: 250 g, 500 g and 4 kg
Powder:
Bag: 1 kg
Tub: 2.5 and 8 kg
Nutritional Information per 100 g
| | |
| --- | --- |
| Calories | 1021 kJ/244 Kcal |
| Fat | 0,6 g |
| of which saturates | 0,15 g |
| Carbohydrates | 38,3 g |
| of which sugars | 38,3 g |
| Dietary fibre | 34 g |
| Protein | 4,7 g |
| Salt | 0,01 g |
| Potassium | 1088 mg (54 % DRV*) |
| Vitamin C | 114 mg (143 % DRV*) |
*DRV: Dietary Reference Values