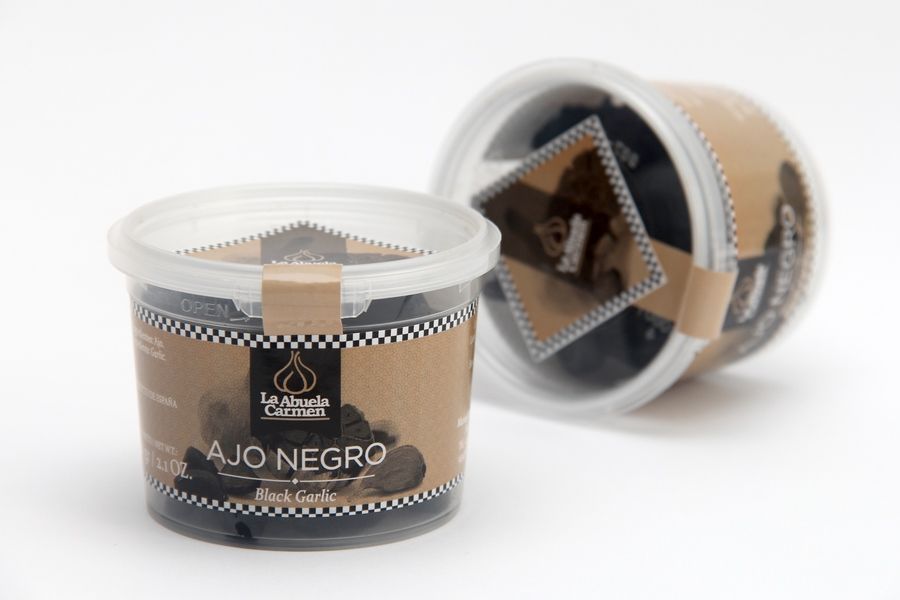 Black Garlic is made from our own home-grown garlic. It is aged through a natural maturation process. Temperature and humidity levels are strictly controlled and no additives nor conservatives are used. This garlic is deliciously sweet, with slight hints of spice and liquorice.
Aside from its health properties, black garlic has become an ingredient in the more discerning kitchens, with its flavour being compared to 'Umami', the famous fifth tastes along with the more habitual sweet, sour, bitter and salt. Umami comes from Japanese and means delicious taste, exactly that of Black garlic.
Black Garlic can be eaten alone or as part of a recipe. It combines perfectly with seafood, cheeses, meats or mushrooms.
Available in
Peeled cloves, whole bulbs, unpeeled cloves, paste and powder.
Cloves:
Small tub: 60 grs., 85 grs. or 400 grs.
Large Tub: 3 or 10 kg.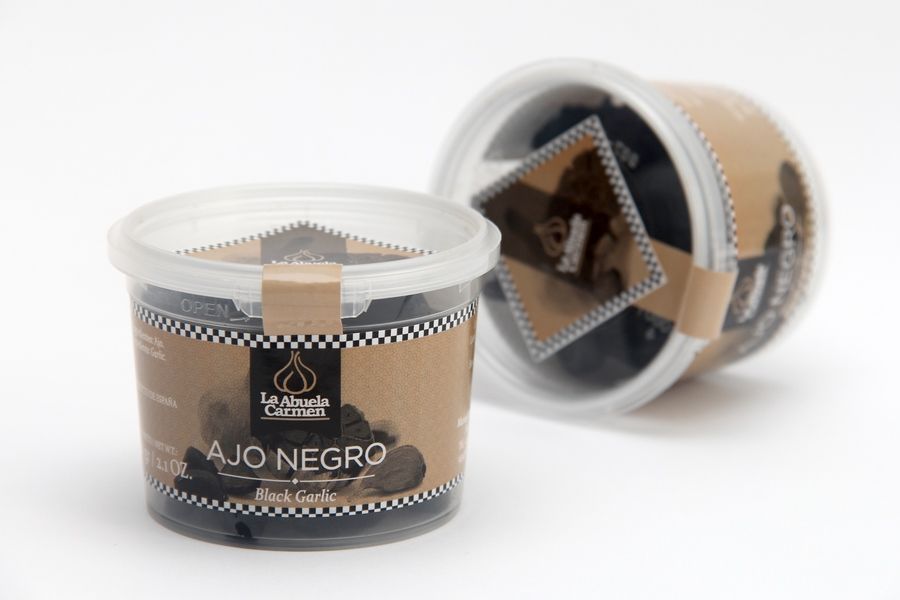 Bulbs:
Plastic container: 2, 4, 10 or 20 bulbs.
Carton case: 2 bulbs.
Cardboard box: 250 bulbs.
Unpeeled cloves
Paper zip bag: 80 grs.
Cardboard box: 8 kg.
Paste:
Glass Jar: 100 grs. or 1 kg.
Large tub: 3 or 22 kg.
Powder:
Carton tube: 65 grs.
Large tub: 3 or 10 kg.