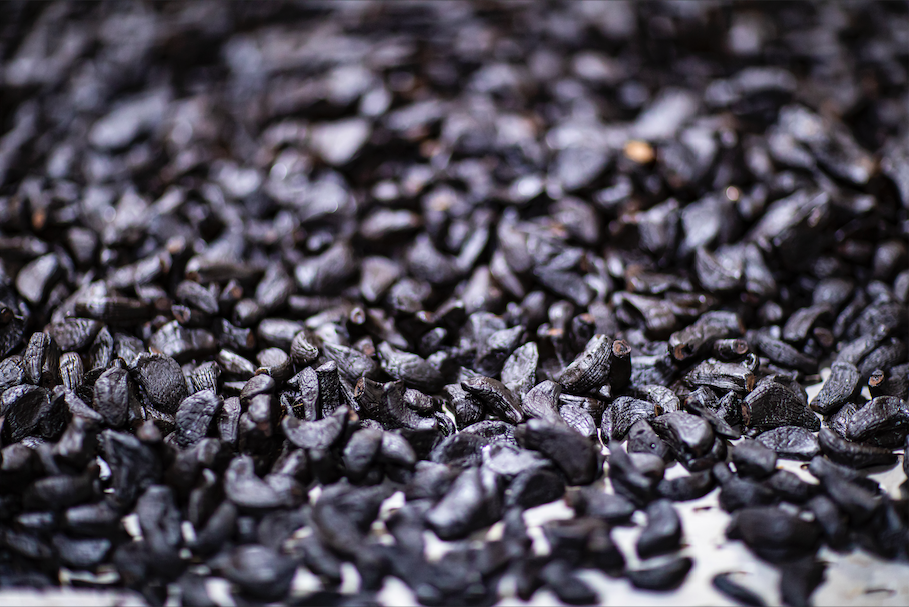 New health benefits of Black Garlic are still being discovered, as described in a recent study published by the prestigious international journal "Foods"*.
In its conclusions, the article highlights that the Black Garlic's characteristic bioactive compounds are more bioaccessible than those in fresh garlic. It shows that the process used to produce black garlic has a positive effect on these compounds in the human body, enhancing the health benefits of eating it.
The researchers show that the compounds in black garlic covered by the study, including alliin and S-allyl-cysteine (SAC), are more stable in digestive processes. The research used Black Garlic produced by La Abuela Carmen in the town of Montalbán in Córdoba (Spain).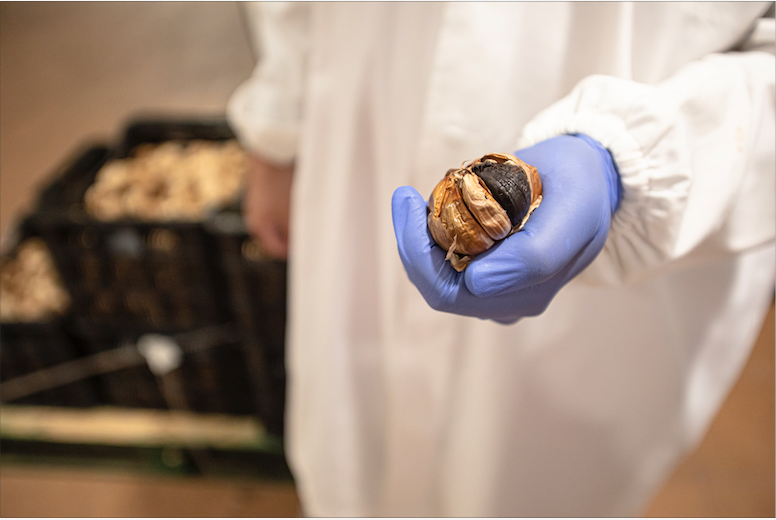 This study was funded by the European Regional Development Fund (ERDF) and the Andalusian Institute of Agricultural and Fisheries Research and Training (IFAPA), a body of the Andalusian Regional Ministry of Agriculture, Livestock, Fisheries and Sustainable Development, together with the University of Cordoba. The research assessed the changes undergone during the digestion process of compounds with health benefits in black garlic compared to those in fresh garlic. The study contributes new evidence of Black Garlic's value as a product since its beneficial effects depend not only on the bioactive compounds it contains but also on their effect on digestion.
*The journal "Foods", a leader in food research, is based in the Swiss city of Basel.
Link to the original article: